1974-75 Lyons Varsity - Girls
(First Girls Basketball Team at Lyon County)
Coach: Buddy Nichols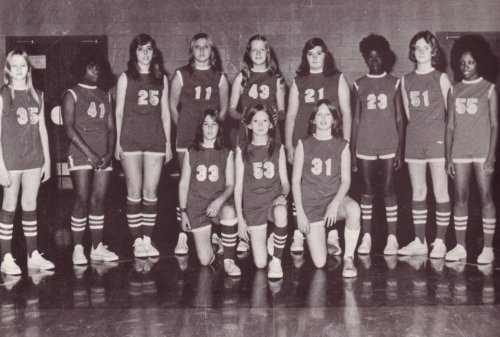 1974-75 Girls Varsity Basketball Team - (left to right) Vicki Harris, Marie Faulkner, Cindy Patton, ???, Kim Murphy, Lisa Bozarth, Eva Faulkner, Jorretta Jennings, ??? (front row, left to right) Cheryl Bennett, ???, and Kelly Cummins.
Picture scans taken from the 1975 Lyon Echoes year book.